In Memory of "Richie" - Richard B. Greenberg
On Nov. 19, a pillar in the history of the National Reining Horse Association passed away. Richie Greenberg, 86, passed away peacefully in Scottsdale, Arizona.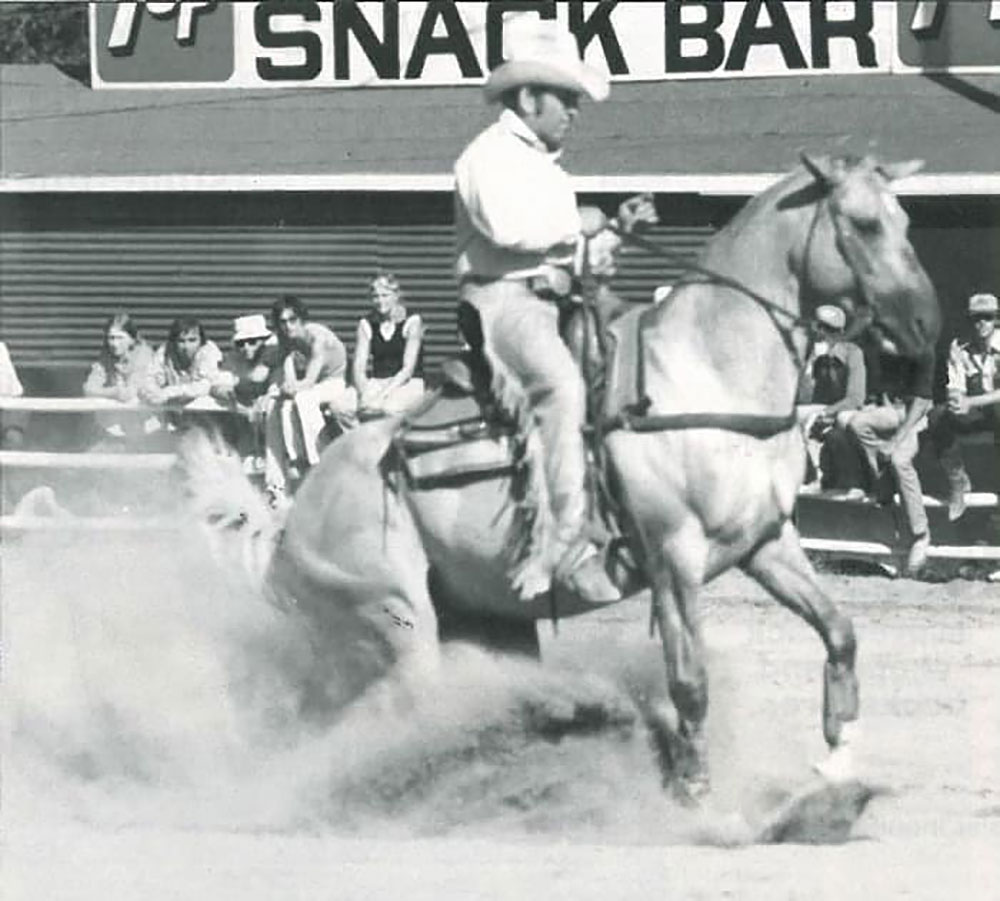 Greenberg first became involved with reining in the 1970s, in the early years of the association, and boasted membership number 59. His accomplishments as a non pro were impressive, but his legacy truly lies with a breeding program that is still influencing the sport of reining a half-century later. He was recognized for his impact with induction to the Association's Hall of Fame in 2000.
As an entrepreneur, Partner in Wexner-Greenberg Associates, and Owner of Mid-North Realty, Inc., he pursued his interests in real estate development, management, and design, Native American Indian History, Chicago Symphony Orchestra and Lyric Opera, downhill skiing, and was also a proponent of equine therapy programs for children with special needs.
Greenberg's love of horses developed in his youth, and he got his first horse at only 12 years old. In 1972, he discovered Hollywood Jac 86, and the pair would make history together.
With "Jac," Greenberg won his first bronze and his first saddle in 1974 at the All American Quarter Horse Congress, and that year won NRHA's first Non Pro World Championship. They repeated both feats the following year, and it was the start of a run of six consecutive Non Pro World Championships, with 1976 won on Mr Nifty Bee, 177 Mr Ditto String, 1978 on Miss Doll Pine, and 1979 on Boggies Last.
He also won Non Pro World Championships in 1984 on Miss Yellow Jac and in 1992 on Darlene Dillon. In 1986 he took the Novice Horse Non Pro World Championship in 1986 with Hollywood Bandito.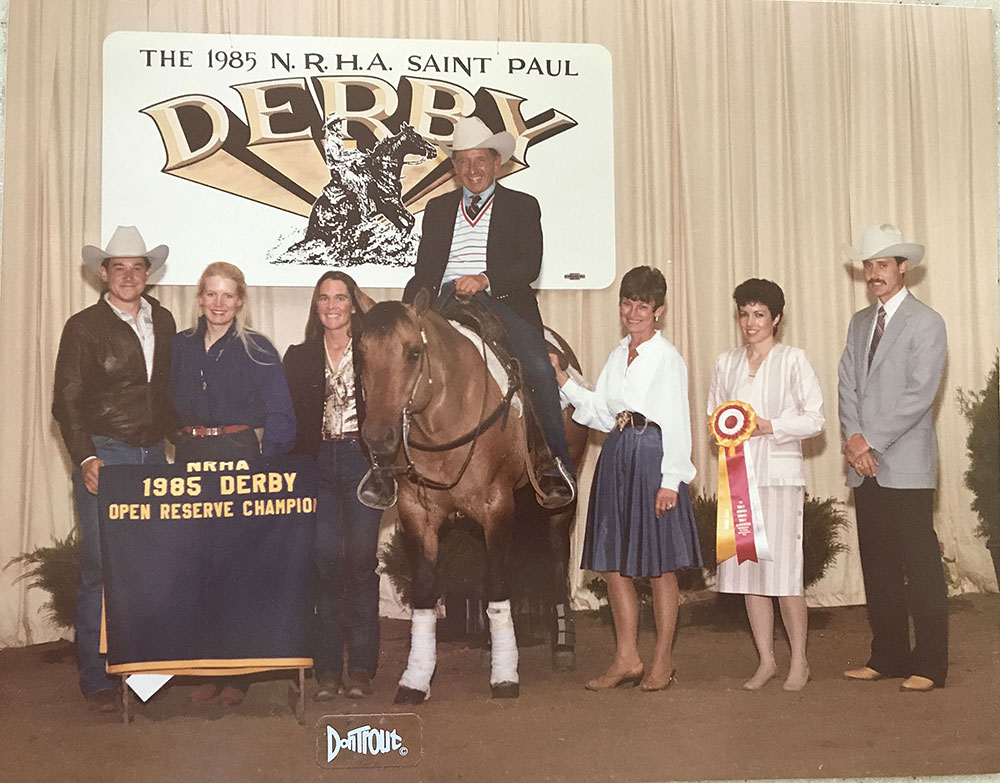 In total, Richie won nine world championships, one reserve world title, three Non Pro Futurity championships, one reserve world title, three Non Pro Futurity reserve championships, two Non Pro Derby wins, two Superstakes Championships in the Non Pro and Limited Open, and one Superstakes Reserve Championship. At the time of his passing, Greenberg's lifetime earnings finished just short of $200,000.
An avid businessman, he quickly became involved in the management side of the NRHA, serving on the Executive Board from 1975 to 1977, including a term as President. He was a staunch supporter of opening the NRHA to all breeds and is credited with helping establish the Non Pro divisions.
In the May 2000 Reiner, NRHA Hall of Famer and Three Million Dollar Rider Time McQuay shared, "Richie Greenberg can be credited with making the Non Pro division what it is today. He stayed involved throughout the ups and downs and had a large part in ensuring it was a solid organization."
While Greenberg and Hollywood Jac 86 made their mark in the show pen, it was the stallion's prepotency as a sire that ensured his name is still found in the lineage of top horses competing today.
In 1984, Greenberg and Sally Brown created The Jac Pac, centered around Hollywood Jac 86 and his son Mr Boggie Jac. In 1993, Hollywood Jac 86 became the first stallion to sire the earners of more than a million dollars in NRHA money alone, and that same year was inducted into the NRHA Hall of Fame.
No doubt his most well-known son is Six Million Dollar Sire and fellow Hall of Famer Hollywood Dun It. Hollywood Dun It is also the sire of NRHA Three Million Dollar Hollywoodstinseltown.
While both Greenberg and Jac are gone, the legacy they left in the reining industry will remain in perpetuity.